Nafici Environmental Research are at the forefront of the research and development into the use of cereal straw (wheat, barley, oat, rice straw, etc.), corn stover, reed, cotton stems and more, transforming it efficiently into unbleached paper pulp.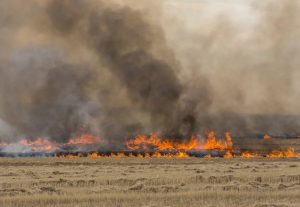 FACT: Many countries producing wheat, rice or other cereals have a surplus of straw or other agricultural residues that is burnt or left to rot.
Several hundred millions of tonnes of agricultural residues  are available every year that could be transformed into paper pulp and save hundreds of thousands of hardwood trees.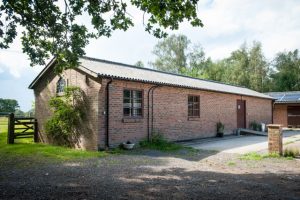 Our research team has developed a process that overcomes the cost disadvantages of a traditional straw pulping. Using our 30 years experience in cellulose extraction from wheat straw we now have an effective and efficient way to reintroduce pulp from wheat straw and other agri-residues pulp to the paper and packaging industry offering significant environmental advantages, by-products and income opportunities.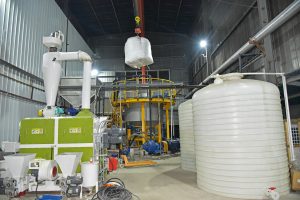 We are now at a very exciting time in our business.  After building our first 100kg per day (KPD) EcoPulping pilot plant in Horsham, UK in 2014, we launched an upscaled 1000 (KPD) pilot plant in Linqing, China in 2017.  This year, we are building our first commercial EcoPulping plant to produce 40 tonnes per day (TPD) marketable unbleached reed and wheat straw pulp (to be upscaled to 200 TPD).


We are looking at developing our model globally enabling the paper and packaging industry using this more sustainable agricultural residues pulp.
WHY NOT GET INVOLVED?
If you share our love of nature and would like to be part of our story why not get in touch?
Here's how:
Install an Ecopulping Mill
If you are a Paper or packaging mill or an investor looking to have access to or to produce a sustainable paper pulp from agricultural residues, Ecopulping Mills could be a very interesting proposition for you.
Investment opportunities
We are seeking investors and partners to join us. Our projects offer a highly ethical and environmentally friendly business opportunity with potentially high yields.
Have you got ambition?
If you have an idea or project regarding our processes, why not get in touch. You may be looking for help on products or processes associated with turning straw or other agricultural wastes into paper pulp and other by-products.