Waste 360 – January 2021
NAFICI Makes Packaging Materials From Agriculture Waste
Profile of NAFICI published  by Waste360  – the leading information, event, commerce and education provider to the solid waste, recycling, organics and sustainable communities .  Waste360 plays a critical role in connecting industry professionals worldwide.

Innovation in Nature – January 2019
Shahriar and Florence's journey as inventor and entrepreneurs.

Nafici Environmental Research launches new pulp innovations and products at Innovate 2016 in Manchester
NER was one of 25 trailblazing innovators from across the country to launch new innovations and products at Innovate 2016 on 2ndand 3rdNovember.
The two-day event in Manchester was hosted by the Department for International Trade and Innovate UK and is the largest cross-sector innovation show in the UK.

Innovate UK Show: UK's largest innovation show – Oct 2016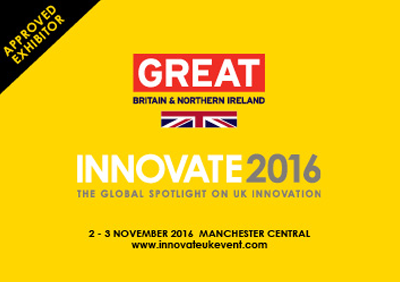 NAFICI has won a place in an exhibition of the most cutting edge innovations from businesses across the country at the UK's largest innovation show in November.
Innovate UK Chief Executive Ruth McKernan said: "Innovate 2016 will be an excellent opportunity for NAFICI to showcase their cutting-edge innovation to a national and international audience. I congratulate NAFICI on their success in winning a place and look forward to their involvement in our annual flagship show of innovation excellence across the UK."

Nafici wins award for farming recycling programme
Nafici Environmental Research has won the Rushlight award for Sustainable Manufacturing & Services.